In celebration of  the United Nations' World Press Freedom Day, the Humanist
Association of Ottawa (HAO) announces an open-to-the-public panel discussion regarding freedom of expression in Canadian academia and media.
Freedom of Expression Under Fire! – Academia and the Media: The New Battlegrounds.
Thursday May 03, 2018 – 6:30 PM
Ottawa Public Library, Main Branch, 120 Metcalfe St.
This event will feature several prominent Canadian academics and is certain to address current trends and issues of Free Speech in Canadian academia, journalism…and everyday life. Panelists include:
Lindsay Shepherd is a graduate student at Wilfred Laurier University (cultural analysis and social theory). On November 8, 2017 Shepherd was reprimanded following a tutorial where she showed first-year students a television debate on gender-neutral pronouns,
which included University of Toronto professor Jordan Peterson.  Shepherd's public release of this meeting resulted in national and international debate about free speech. Prior to her studies at Wilfred Laurier University, Shepherd completed undergraduate studies communication at Simon Fraser University.
Dr. Christopher Di Carlo is a past Visiting Research Scholar at Harvard University in the Faculty of Arts and Sciences: Department of Anthropology and the Peabody Museum of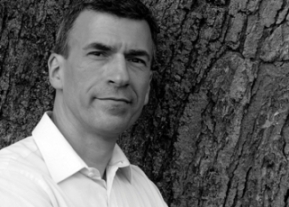 Archaeology and Ethnology. Here, he conducted research for two major papers entitled The Comparative Brain: The Evolution of Human Reasoning and The Evolution of Religion: Why Many Need to Believe in Deities, Demons, and the Unseen. In April 2008 he was awarded TV Ontario?s Big Ideas Best Lecturer in Ontario Award.  He is currently engaged in writing: Flying Without a Pilot: A Determined Look at the Future of Ethics, Law, and the Value of Human Behavior. His book entitled How to Become a Really Good Pain in the Ass: A Critical Thinker?s Guide to Asking the Right Questions has gone into
its 5th printing. Dr Di Carlo's latest book is, Six Steps to Better Thinking.
https://www.sixstepstobetterthinking.com/
Henry Beissel is Distinguished Emeritus Professor of English at Concordia University (Montreal) where he taught for thirty years and founded a flourishing Creative Writing program. Henry is an Ottawa poet, playwright, fiction writer, translator and editor with
over thirty books published. As a playwright he came to international fame with Inuk and the Sun, premiered at the Stratford Festival in 1982 and since then translated into many languages.  He was president of the ?Freedom of Expression Committee? of the ?Book and Periodical Council of Canada? in the 80s. The committee included representation from all writers', journalists', editors' and publishers' organizations in Canada. Henry also served on the committee on behalf of The League of Canadian Poets, and was elected to the presidency after June Callwood's term was up and was, in turn,
succeeded by Timothy Findley.  Henry Beissel is an indefatigable defender of academic freedom, freedom of the press and freedom of expression.
www.henrybeissel.com
Image courtesy: https://www.writersunion.ca/member/henry-beissel
Rick Mehta, is an associate professor of psychology, Acadia University.  Dr. Mehta's research focus is in the area of decision making. Some of this research is focused on the basic mechanisms involved in decision making. For example, a paper that he
resubmitted for publication examined the extent to which the Berlin Numeracy Test (an objective measure of how well people work with numbers) predicts performance on a collection of heuristics and biases tasks. Other research examines the role of decision making in health or social contexts.  More recently, Dr. Mehta has become interested in studying viewpoint diversity within universities and am particularly interested in assessing to what extent the lack of viewpoint diversity is a problem in Canadian psychology departments.
Dr. Mehta has been at the centre of controversy and at Acadia University following various complaints and allegations from students, faculty and others regarding his views:
https://www.ctvnews.ca/canada/n-s-university-s-probe-of-controversial-professor-intensifies-free-speech-debate-1.3828067
Image Courtesy: https://www.change.org/p/acadia-university-support-for-professor-rick-mehta
For more information, please use our contact page or contact the Ottawa Humanist Association at